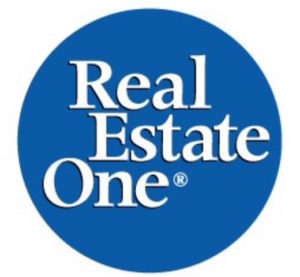 Lynne Moon of Real Estate One – Randolph Named TAAR 2016 REALTOR® of the Year
Real Estate One-Northern MI Region along with the Traverse Area Association of REALTORS® is pleased to announce that Lynne Moon of Real Estate One – Randolph Office (521 Randolph Street) in Traverse City has been named the TAAR 2016 REALTOR® of the Year. Lynne was nominated and selected for her exemplary REALTOR® Spirit, Activity in Civic Affairs, Activity within TAAR and the local community, and Business Accomplishments.
Over Lynne's 38 years as a REALTOR® she has an impressive list of accomplishments as a Real Estate Professional and active community member. Lynne's awards include receiving the TAAR Good Neighbor Award in 2013 recognizing her outstanding and dedicated contributions to the betterment of our regional community.
She also became the first licensed women builder in Traverse City 33 years ago and has built over 70 homes in Traverse City. Lynne has Co-Chaired the "Bras for a Cause" Committee which will be hosting their 7th Annual Event on October 14 to raise money to help local women have the resources to fight breast cancer and become a survivor. Her efforts along with two other women started a shelter program at the Arnel Engstrom School for homeless people to receive a meal, a shower, and do their laundry. She has served as a member of the Noon Rotary Club of Traverse City for 27 years and was one of the first women in Traverse City to be asked to join. Lynne received the Paul Harris Fellow Award from the Noon Rotary Club of Traverse City in 2015.
Please contact Lynne Moon directly to discuss her real estate career. Other story ideas to discuss with Lynne include: the current state of real estate in the region, the state of new home construction and interior decorating.
Lynne Moon
Direct: 231-922-5783
Mobile: 231-218-6667
moonu@charter.net
About Real Estate One Family of Companies
Established in 1929, Real Estate One is a third-generation, family-owned company based in Michigan.  With over 75 offices throughout the state and more than 2,000 sales associates, Real Estate One is Michigan's largest real estate company.  The Real Estate One Family of Companies provides comprehensive real estate services, including real estate brokerage services through Real Estate One, Max Broock Realtors, Johnstone and Johnstone, Reinhart Realtors and Advantage Realty; plus mortgage, title, insurance and rental management through John Adams Mortgage Company, Front Street Mortgage, Capital Title Insurance Company, Insurance One and Rental Management One respectively. For more information on the Real Estate One Family of Companies visit www.realestateone.com and for more information on Real Estate One -Northern MI Region visit www.REOnorth.com or call 231-933-1649.
About Traverse Area Association of REALTORS®
The Traverse Area Association of REALTORS® is dedicated to promoting advocacy, education, ethics and professional standards for REALTORS® in the five-county Grand Traverse area, which includes Grand Traverse, Leelanau, Antrim, Kalkaska, and Benzie Counties, as well as the immediate surrounding counties of Missaukee, Wexford, Manistee and Charlevoix. For more information about Traverse Area Association of REALTORS®, please visit www.taar.com.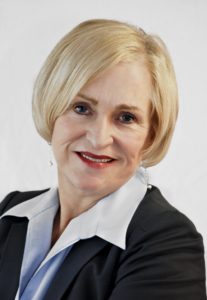 Getting to know Realtor Lynne Moon of Real Estate One:
Lynne on her years of experience as a Realtor: I have been at this for 38 years as a Realtor and also 26 years as a licensed builder in northern Michigan.
On her real estate specialties: I truly enjoy all aspects of real estate. Whether helping that first time buyer or someone purchase their waterfront dream home. For me I think it is important as a Realtor that you understand all aspects of real estate to better serve your clients. So whether its first time buyers, new construction, waterfront, commercial or vacant property I enjoy it all!
On her decision to pursue a career in real estate: I was a single mom and teaching school at the time, and felt I needed another income to support myself and my children.
On what she likes most about real estate sales: The people I meet and work with from clients, staff to other agents.  I really enjoy finding that diamond in the rough and assisting people in making it shine.  I have a natural flair for interior decorating and have helped many customers with that aspect as well.
On choosing Real Estate One: I happen to know a lot of people there and was impressed with the management team. In addition all of the technical and marketing support I receive has been phenomenal.
On living in northern Michigan and being active in the community: I grew up here and graduated from Traverse City Central, then headed to MSU before returning to Traverse City to teach and eventually become a Realtor and builder. I love living here for a variety of reasons, certainly all the wonderful people, the uniqueness of the small-big-town feel and of course all of the natural beauty accented by the water. Voluntarism and community involvement is a core characteristic of those of us who live in Traverse City and throughout northern Michigan. I've worked hard and have been fortunate and feel its essential that I give back. I think that's how most people I know think and it's what makes living here so great.
On life outside of the office: Spending time with friends and family, I have three daughters and six grandkids that keep me busy. Being active with Rotary and a variety of charities. I enjoy playing pickleball and interior decorating projects. I truly love my work so even when I am away from the office I am constantly working, that is the life of a Realtor.
                                       Lynne Moon on the move with all of your real estate needs
Contact: Media Relations, Real Estate One-Northern MI Region
Office: 231-933-1649
Email: REOnorth@realestateone.com