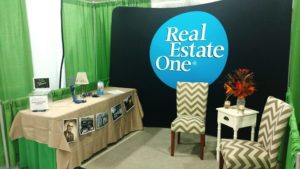 Join our team from the Real Estate One – Cadillac office at the 24th Annual Greater Cadillac Area Business & Industry Expo taking place at the Wexford Civic Center Thursday, October 6 from 11 am – 4pm. It's a great opportunity to talk real estate.
Plus The Expo attracts a diverse cross section of member exhibitors from education, healthcare, manufacturing, media, retail, service industries, tourism and more. This year's theme "Celebrate the past, Embrace the future"! This is open to the public and a great opportunity to network with businesses and organizations in the Cadillac area, while having some fun.
The Cadillac area has so much to do and offer: From 300 miles of multi-seasonal trails for hikers, bikers & walkers along with eight golf courses with 153 holes within 20 mile radius of Cadillac. With winter right around the corner enjoy 60+ miles of cross country ski and snow shoe trails, 200+ miles of groomed snowmobile trails, and 34 Downhill Ski Runs with over 485 feet of vertical drop. Plus lots of festivals and events, places to shop and eat along with great accommodations.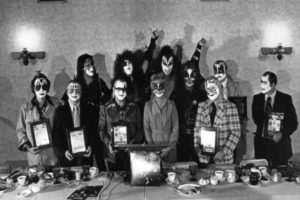 Of course 41 years ago this weekend KISS came to Cadillac and even joined the Cadillac Area Chamber of Commerce  for breakfast. Considered one of the top 10 moments in Rock and Roll history, KISS participated on the Cadillac High School homecoming parade, hung out with the football players, cheerleaders, the high school band and students. They performed a legendary concert in the high school gym and left in grand style having a helicopter pick them up on the 50 yard line! Now visitors from all over the world are coming to Cadillac to take the KISStory Tour that features the largest KISS monument in the world.
Real Estate One is the largest Real Estate company in Michigan with more than 2500 employees and sales associates. Since our inception in 1929, we have been actively involved in Michigan communities. Real Estate One is a full-service real estate broker and our Family of Companies include Max Broock Realtors, Johnstone and Johnstone Realtors, Reinhart Realtors, Advantage Realty, John Adams Mortgage Company, Capital Title Insurance Agency, Insurance One, and Relocation America.